Les deux pièces de bois représentent chacune une personne. La pièce la plus petite représente une personne imbue d'elle même, drapée dans son égocentricité qui donne une gifle à la plus grande. La petite n'a pas de tête, la grande en a une plus grande que la normale.
Each of the two pieces of wood represent a person. The smallest piece is a person imbued with itself, draped in his egocentricity which gives a slap to the largest. The little one has no head, the biggest has a larger than normal.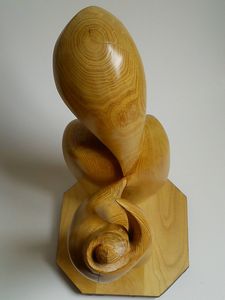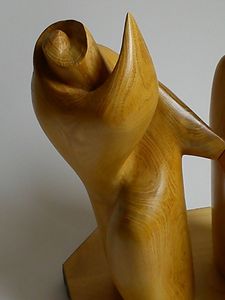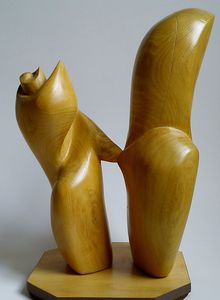 Dans cette oeuvre, j'ai voulu travailler sur l'interaction entre deux pièces avec une notion de mouvement.
In this work, I wanted to work on the interaction between two parts with a notion of movement.